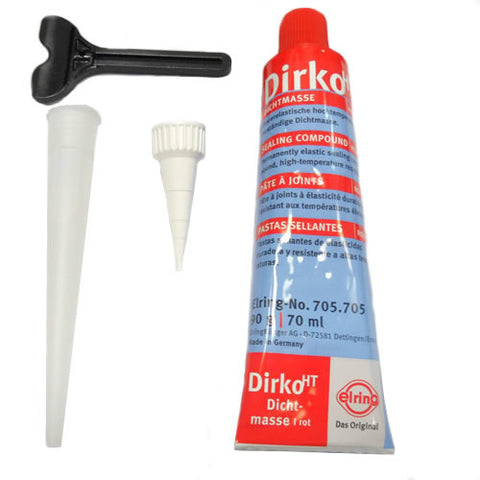 Elring Dirko HT Red High Temperature Sealant FER01225
Dirko HT is a pasty, elastic, cold vulcanizing sealing compound based on silicone rubber with excellent adhesion effect to metallic and non metallic surfaces.
Dirko HT is used to seal surfaces, gaps and cracks, including components that are subject to distortions and motions, such as engines and gearbox.
With a temperature stability from -50 to +250 degrees Celcius, Dirko HT can be used for components that have a wide range of operating temperatures.

FER01225