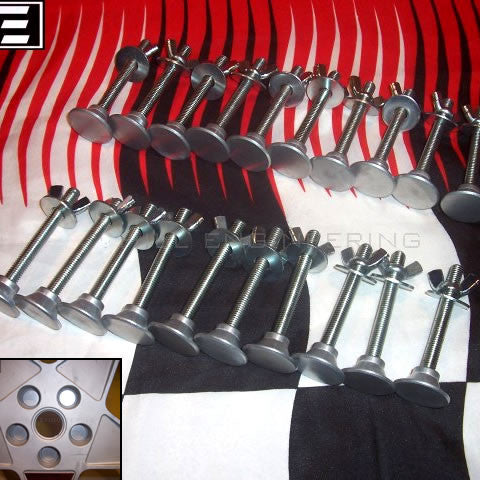 Wheel Masking Bungs Pack of 20 WMB-01
Prevents the build up of paint on the conical surface of the wheel insert. Such a build up results in the wheel bolts slowly migrating out of the joint, thus becoming loose.
Kit contains 20 aluminum bungs, complete with all fixings.
Suitable for all Ferrari & Maserati 5-bolt-pattern wheels that have the 60° conical seating.
WMB-01